HealthyStart™️
Give Your Child The Best While They're Still Young
Sleep disorder is a troublesome nasal and dental condition that disrupts the patient's sleeping pattern. Research says that almost 40 million children may be likely to suffer from sleep-related breathing disorders if not diagnosed at an early stage.
HealthyStart™️ is a non-invasive therapeutic treatment that uses no surgery or medicine to treat your child who suffers from crooked or crowded teeth, and a restricted airway.
With HealthyStart™️, your child's condition may be detected early enough and treatment could resolve the underlying root cause of SDB. The appliances we provide are designed to expand the airway with no constriction leading to easy flow of oxygen into the patient's body.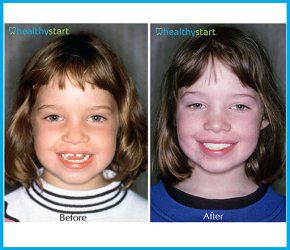 Sleep Disordered Questionnaire for Children
Click to View